Testimonials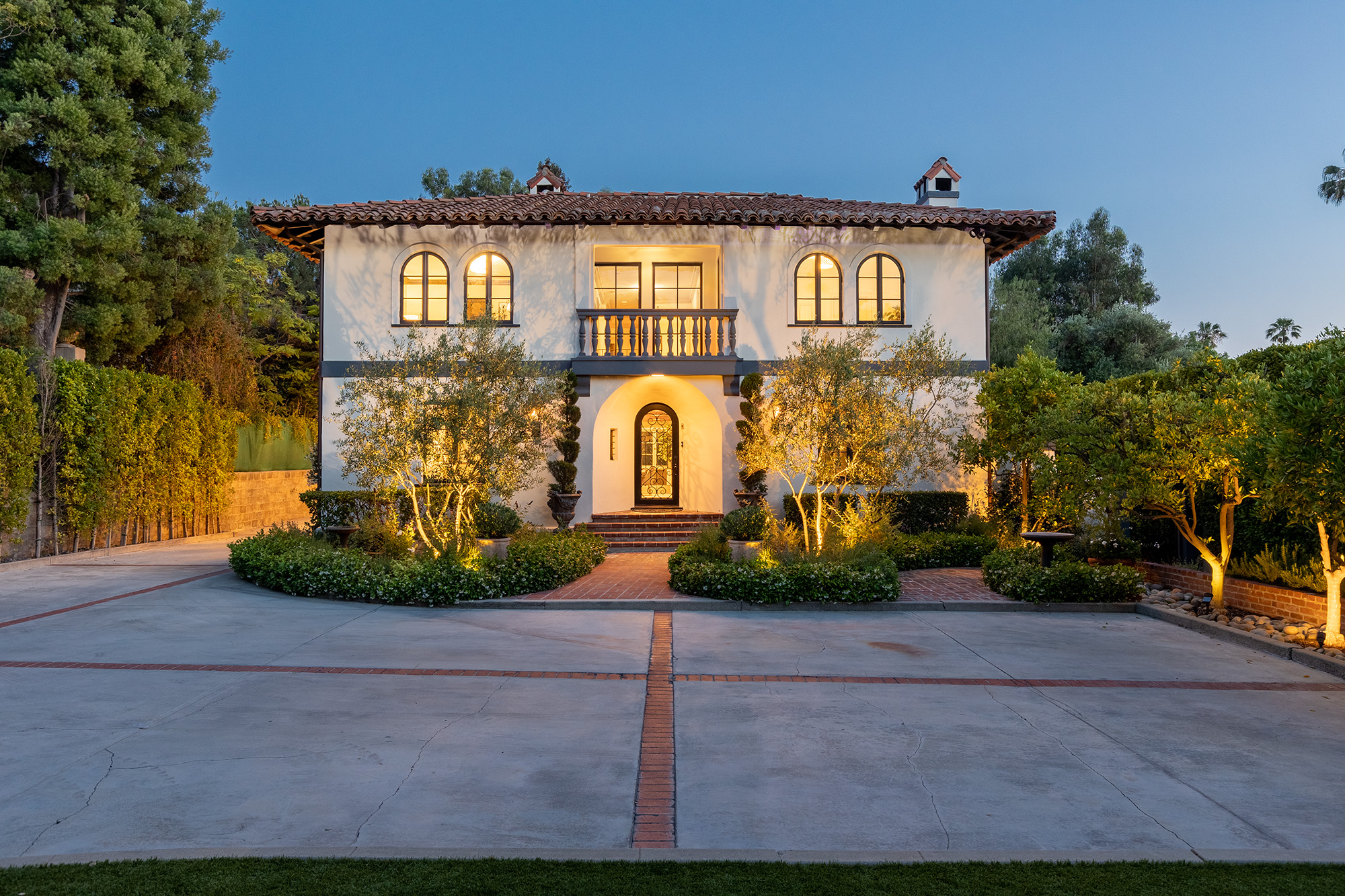 I would like to share my recent experience with the Suarez Benz real estate team. My former wife and I hired them this past February 2022 to represent us in the sale of our family home in Pasadena. Our home was a very special place for all of us, we raised our two daughters there through middle school and high school and shared many wonderful memories. My former wife and I truly loved that home and never considered selling it even after our separation. I moved to La Canada, and she continued living there with no intention of ever leaving such a beautiful place. Well after three years, she decided it was just too big to maintain and was ready for a fresh start. We immediately contacted Kim and Chris to draft a plan on selling our home. They have represented us and other family members on previous purchase and sales transactions, and I have to say none of us were ever disappointed with the results.
Kim and Chris presented us with a detailed plan on selling our home, including recommended repairs, deferred maintenance, design upgrades, staging proposal, and other ideas to put us in the best position to not only sell our home quickly, but for top dollar. They also included a detailed marketing plan that was truly second to none and captured the true essence of the home. We immediately signed a listing agreement with them and began our executing their plan. They were directly involved in procuring and managing all the work including painting, plumbing repairs, electrical upgrades, tile replacement, pool remodel, and other issues that needed attention. Once all the work was completed, Kim brought in a specialized team to help us pack up the house which was no small task and full of emotions. She helped comfort us through the process and even helped pack alongside the team. She truly went the extra mile supporting us through such a difficult and emotional time given all the wonderful memories that filled our home. Both Kim and Chris were sensitive to our emotional state throughout the process and created an atmosphere of caring and support.
After all our collective hard work to prepare the house for sale, Kim and Chris brought in an amazing staging company who transformed our 1929 Italianate villa into a modern showcase for today's sought-after California lifestyle. It was now time to execute their marketing plan. They brought in a professional photographer and videographer who turned the absolute beauty of the home and all its details into an art piece right out of Architectural Digest. The home was then marketed across all advertising channels including email blasts to all agents across greater Los Angeles, social media postings, traditional print advertising, and open houses that were nothing short of spectacular all focusing on a particular buyer pool who would truly appreciate and understand the value of such an amazing and unique property.
Nothing short of spectacular, Kim and Chris executed their plan to perfection and sold our home in less than seven days for a record price per square foot in the area!! They managed the escrow process flawlessly and even helped the buyer obtain their financing. We could not be happier with them, they stood firm on their plan, executed with perfection, and delivered the result we thought was never possible. They stand out above all other agents through their unique vision, detailed service approach, innovative design, meticulous planning, and focused execution to deliver proven results that exceed all expectations.
Thank you and please feel free to call me if you have any questions.
---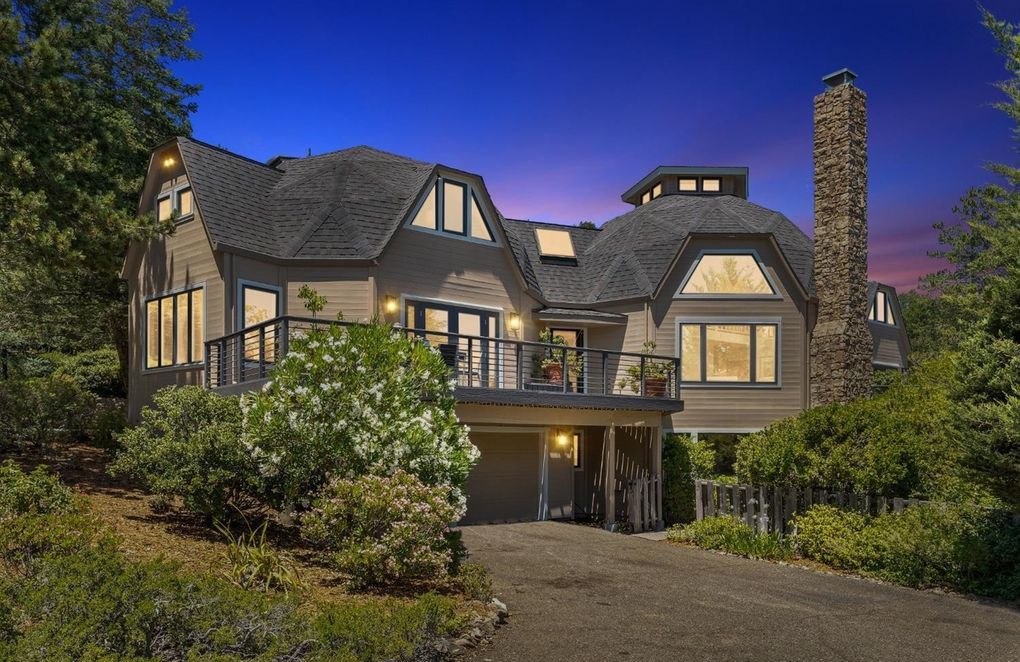 Chris and Kim successfully helped us buy our home in San Francisco in a very competitive market. So when we were looking to buy a second home north of San Francisco we called Chris and Kim. Team Suarez Benz were extremely helpful. They quickly got up to speed with all of the complex and locally specific property issues. They leveraged their strong relationships causing us to identify a property where they knew both the agent and the owner of our dream wine country home. There strong property and market knowledge combined with deep relationships allowed us to identify and acquire the property at a below asking. They showcased their experience when the issues with the condition of the property came up during escrow and expertly navigated the price adjustment negotiations. We have and will continue to trust Suarez Benz with our real estate transactions. We absolutely love our new home! Thank you Kim and Chris.
---
I have known Christopher Suarez for 25 years as he sold me my first home that I bought by myself. When it came time to move again I immediately thought of Christopher and his lovely wife Kim. They had wonderful suggestions on how I could best show my home and receive the most money for my property. They kept in touch along every step and were quick to answer my calls if I had questions or comments. My house sold within a week and I am happy to say it was because of their attention to detail and friendly professionalism. If I had another home to sell they would be my brokers.
---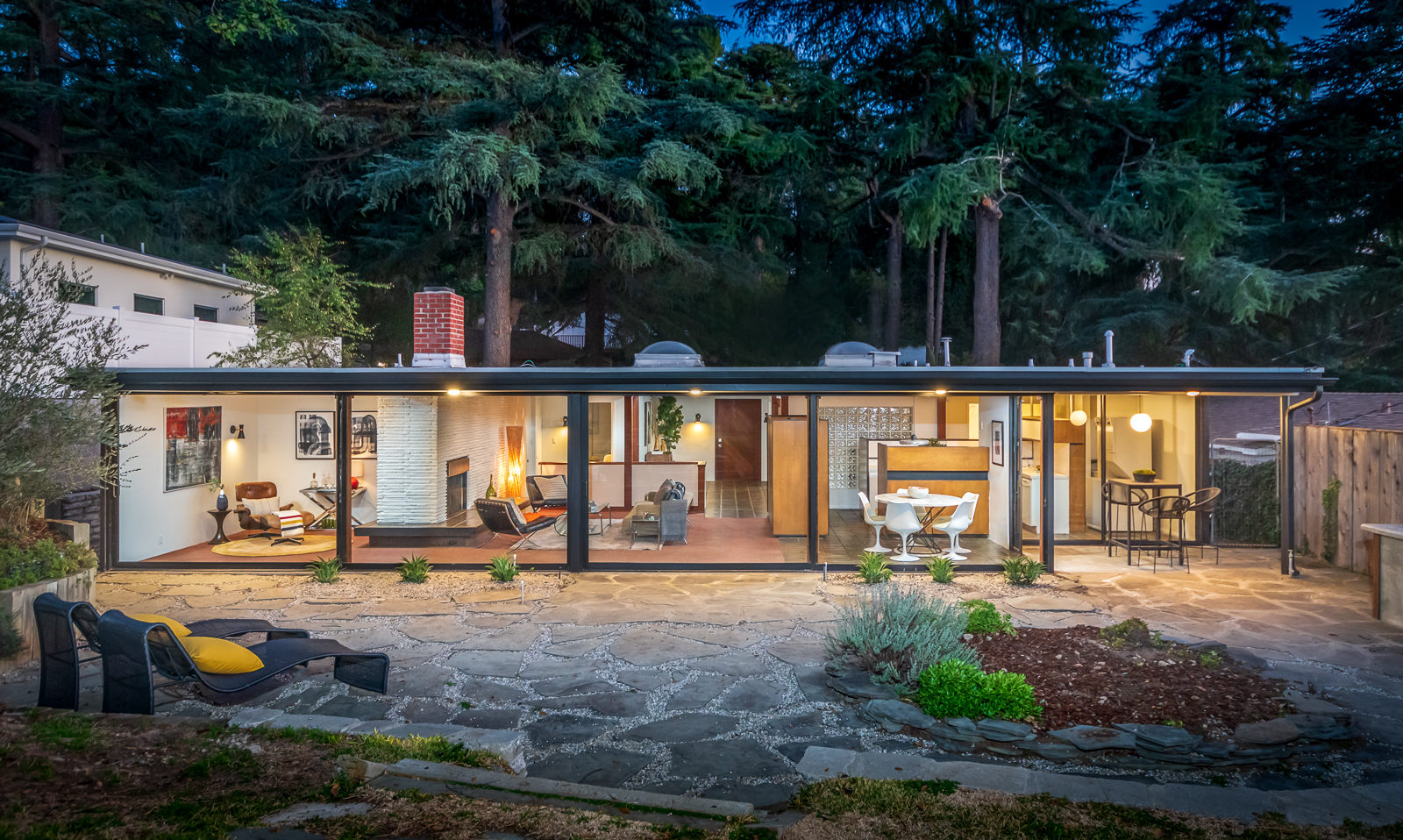 The house was very unusual and presented problems for selling at its full price-potential. It needed the right preparation, the right marketing, and the right buyer for a successful sale.
Chris and Kim were all over it. There was a lot to do. They were creative, enthusiastic, and fun to work with through the whole thing.
When it came time to deliver, the house sold over asking in 8 days. And by the way, other agents had discouraged us from listing at our asking price.
If I have another house to sell, I'd gladly do it with them.
--Ask Kim or Chris for my cell, and I'll tell you what they're really like. :-)
---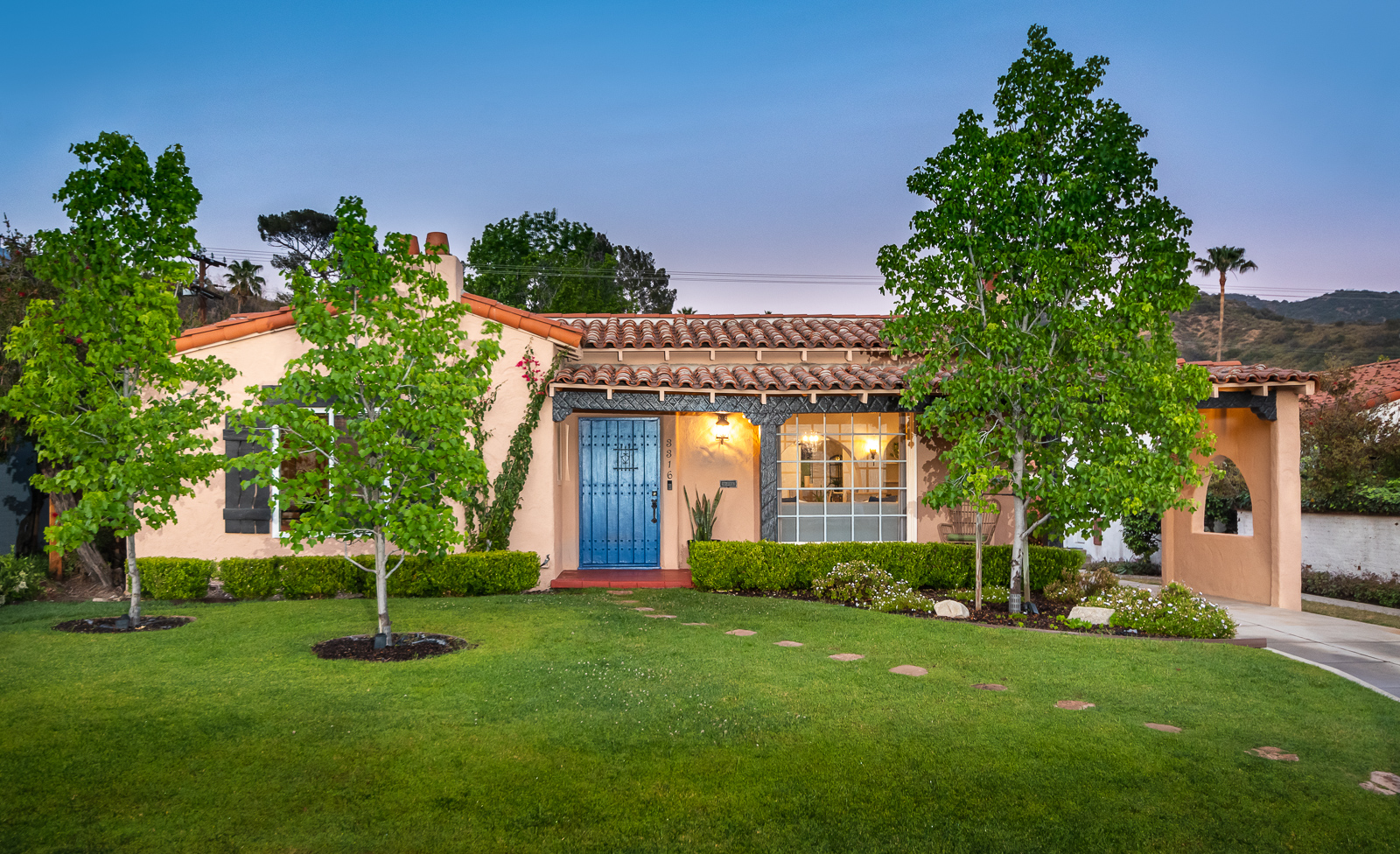 Kim Benz and Chris Suarez are honest, hard working and have deep knowledge of the north Glendale area. They showed great integrity throughout the process, always informing me of what was coming; they were always prepared! Quick responses to all my questions and a great sense of humor made selling my beloved house much easier than I anticipated. I can't say enough good things about this dynamic duo! I could not be happier that I chose them to list my house and the results speak volumes! Thank you!
---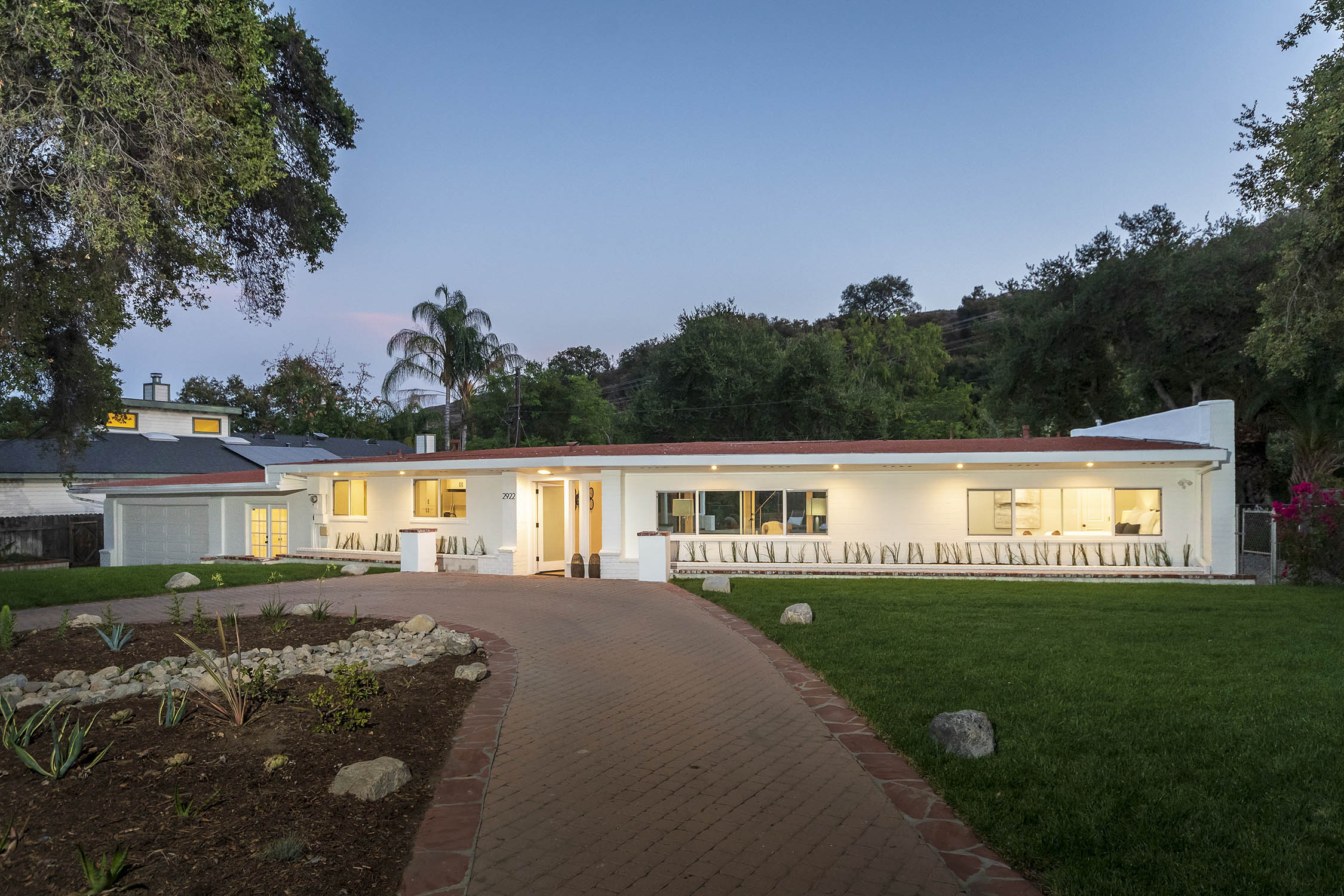 I would recommend the SB team (Chris & Kim) to anyone & everyone. These guys know how to sell a property and will advise on upgrades that buyers are looking for. We brought SB into our property early and they helped us decide on upgrades from flooring to finishes. They have an eye for detail and their marketing campaign is outstanding.
They sold our house within a few weeks for the price we needed.
---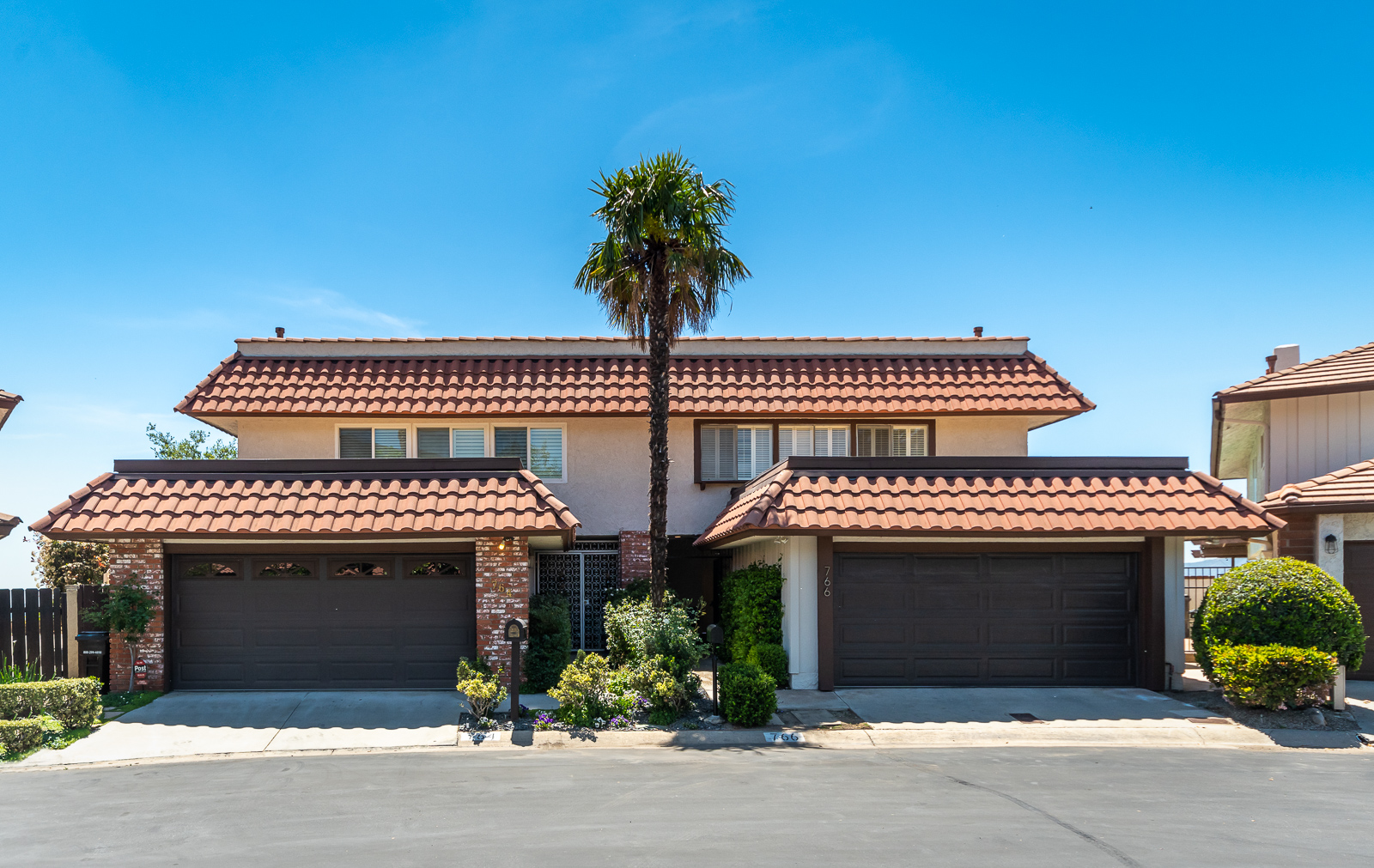 Kim & Chris helped me sell my rental Condo in La Cañada. They sold the condo in 1 day for $150,000 over the asking price which was truly amazing. They set the wheels in motion to make sure we had what was needed to have the condo in perfect showing condition. This took a couple months of remodeling with them overseeing the work being done. They spent so much time and energy working on the remodeling with great results. They were always reliable and consistent, I never had to worry about anything.
They brought my condo from a very dated 46 year old condo to a beautiful, updated mid century modern condo. I loved watching the transformation! I really appreciated always being informed about what was going on. It was very exciting after the remodeling to see so many people making offers to buy it. I am endlessly grateful to have had them as my agents and couldn't be happier with the way everything worked out. I would recommend them to anyone looking to buy or sell a home.
---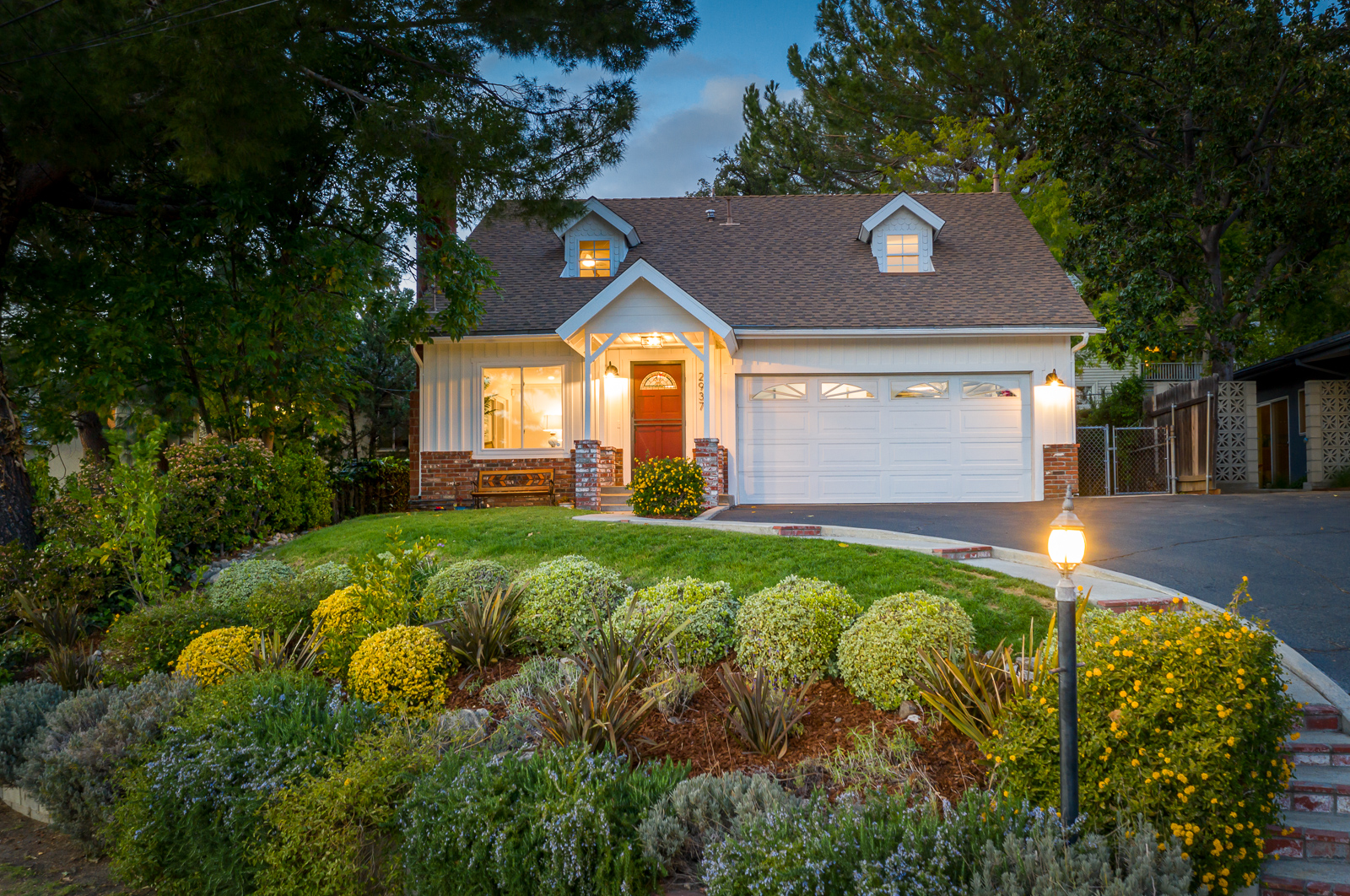 Kim and Chris were an incredible team to work with - from start to finish. They were so involved with the purchase of our new house as well as the sale of our current house. We have had the opportunity to work with them as both buyers and sellers and the process was so smooth and successful on both accounts. They were very involved and helpful especially with the sale of our current house. Their contacts and know-how in this industry is extensive and I can't recommend them highly enough.
---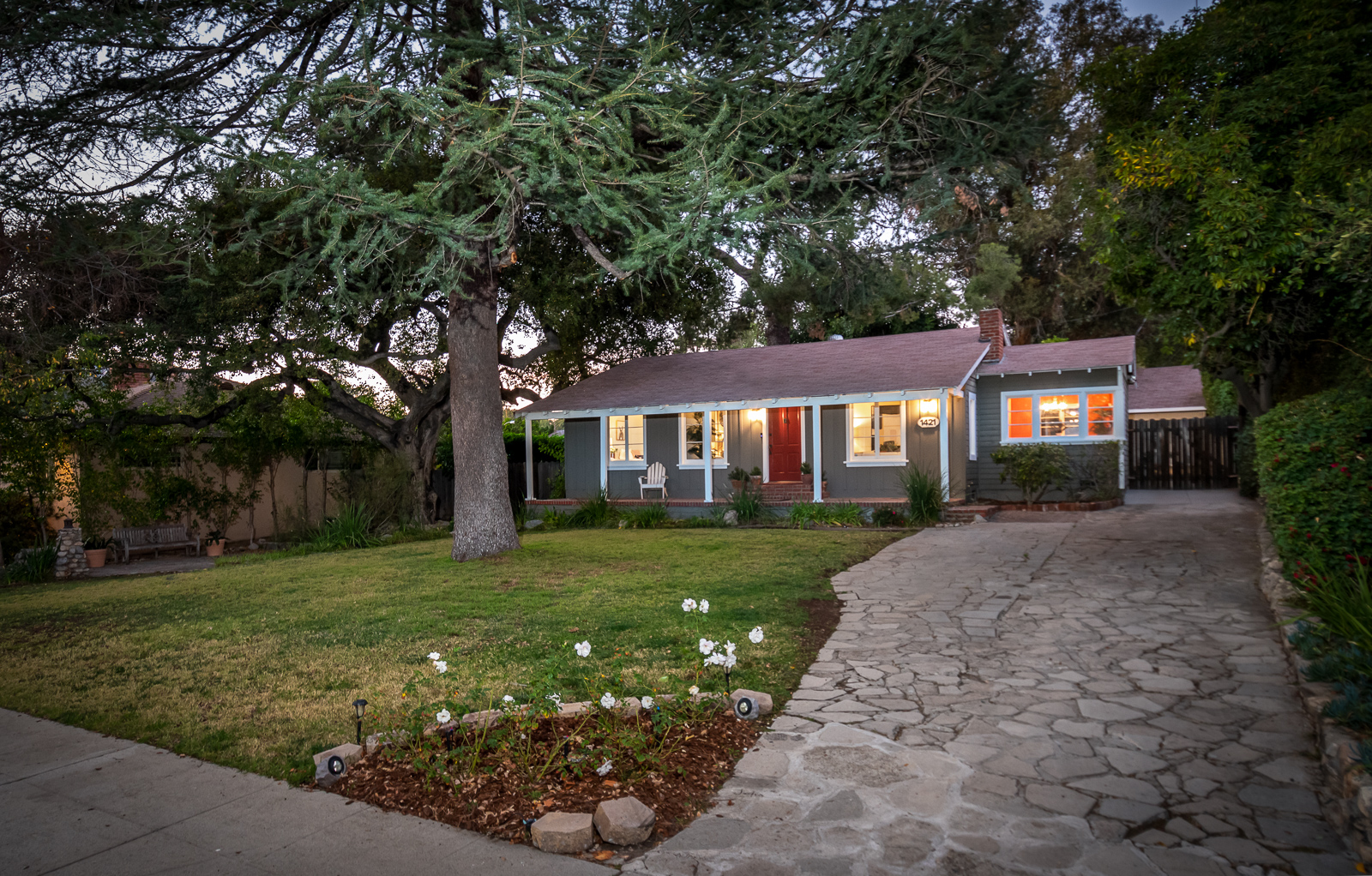 Chris and Kim represented me on an extremely quick sale of my home. From guidance on an incredibly fast move out, prep and timely listing, to navigating showings during Covid restrictions, assisting with extensive electronic documentation exchange, through to offer acceptance and escrow close – Team Suarez+Benz were exceptional.
Chris and Kim were professional, great communicators and so patient and understanding working with me on several issues specific to the sale.
Chris' vision and creativity on how to stage and market my property, and Kim's extensive knowledge of the sale process kept my anxiety in check and led to an amazing outcome. Thank you!
---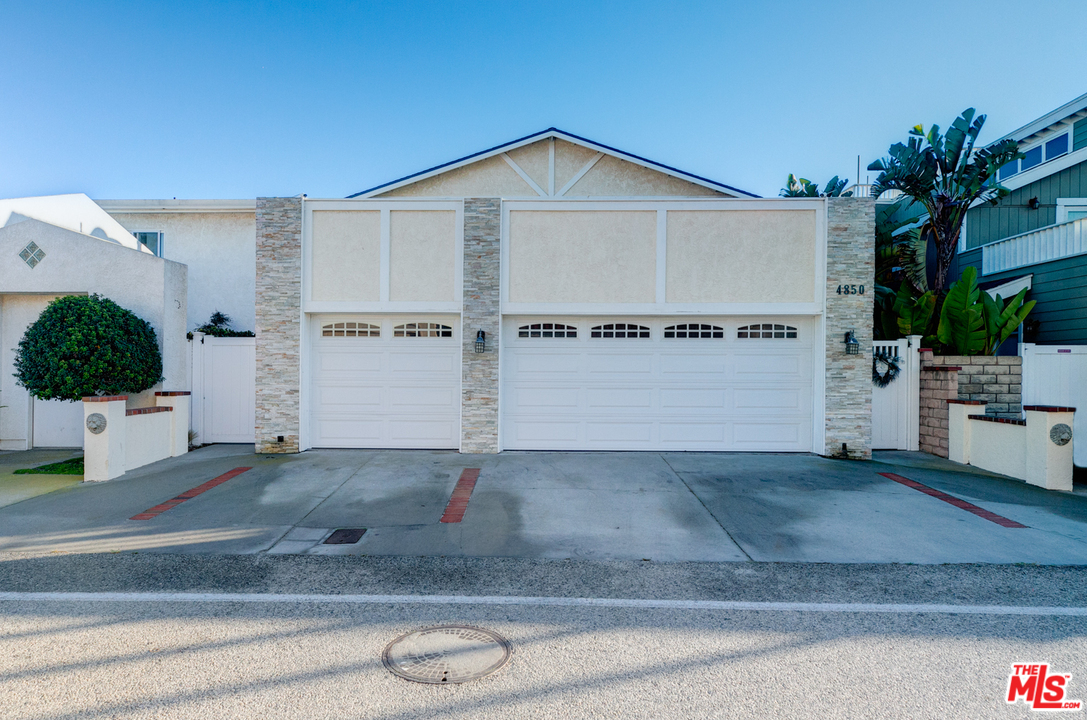 Kim & Chris are simply the best. We would use them over and over again and have and will continue to refer them to friends.
---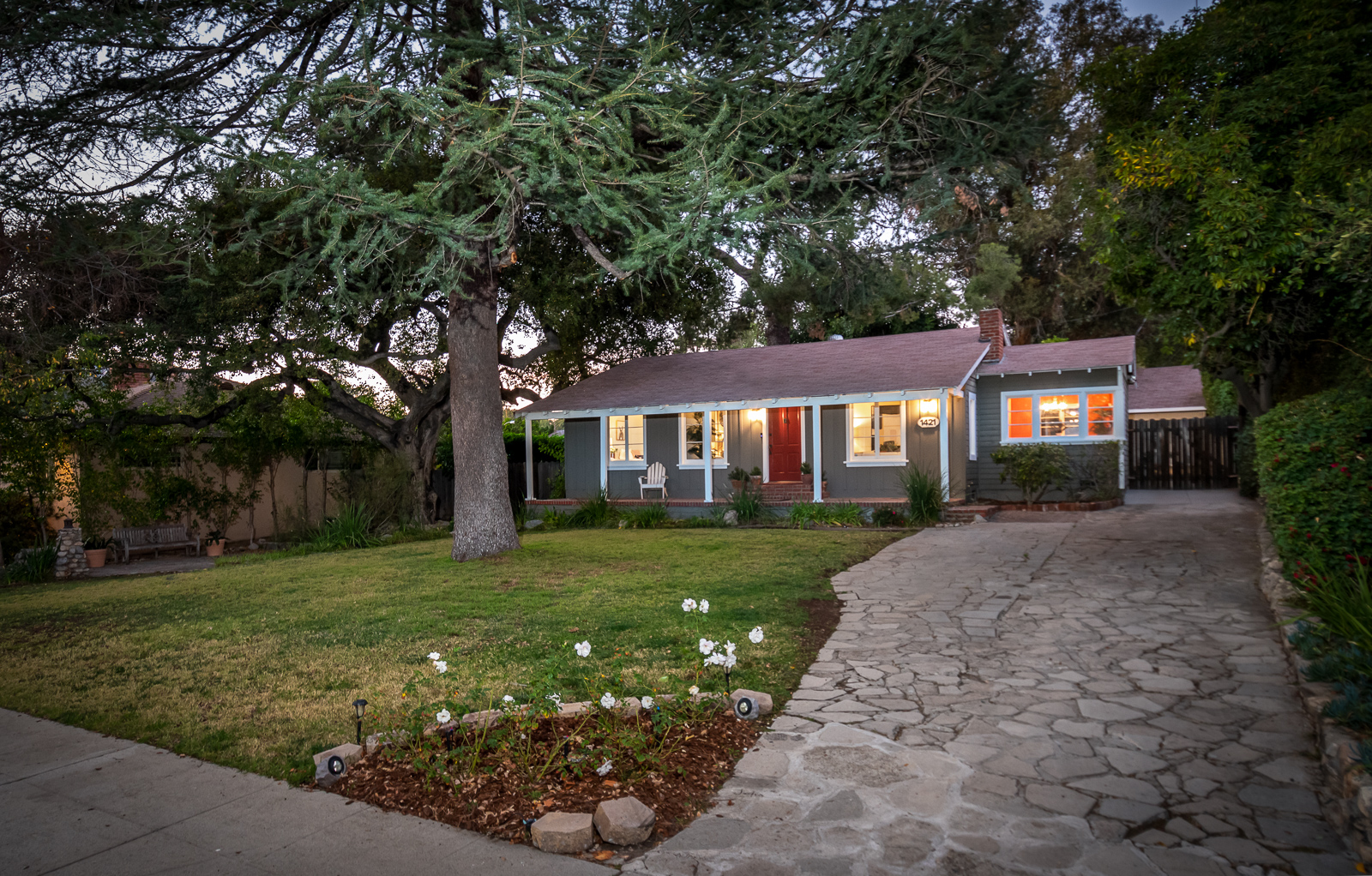 I had known of Chris for years -- he has a reputation as an expert in the community who is able to obtain excellent results. Chris and Kim navigated a sale involving a bitter divorce. They were able to work with both parties, able to prepare the house rapidly, and able to maximize the sales price.
These two are rock stars. My last experience with an agent in Los Angeles was with Josh Altman. i would prefer working with Chris and Kim any day.
---
Chris and Kim met our needs professionally and emotionally. Selling our property was the beginning of Glendale Humane'™s journey as a grant writing nonprofit. Chris and Kim were sensitive to our animals at the shelter and the emotional toll selling our building had on our board.
Both Chris and Kim made us feel special and cared for. We could not have been happier.
---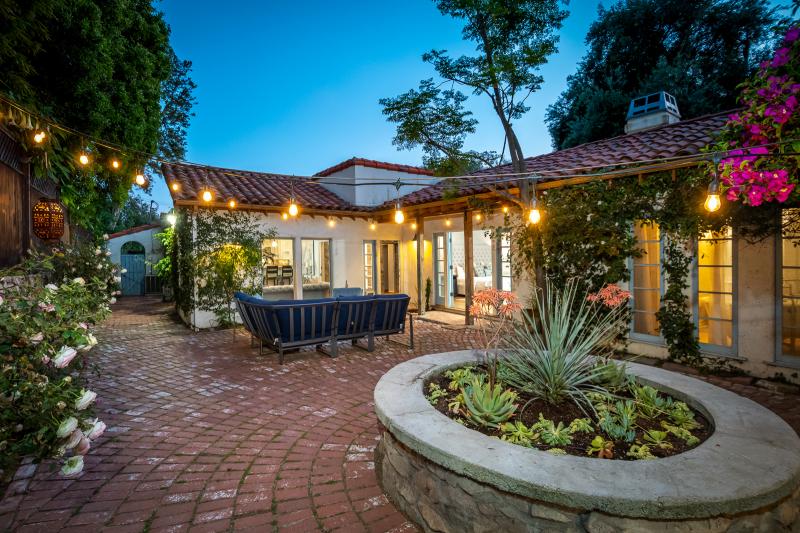 Chris and Kim are a class act, as well as strategic thinkers. They devised a plan to help us acquire a highly sought after home in a hot market, and they pulled it off beating 6 other offers, and one all cash.
We were so impressed, Chris and Kim are handling our listing on our home to sell as well. And they are also an absolute pleasure to work with.
---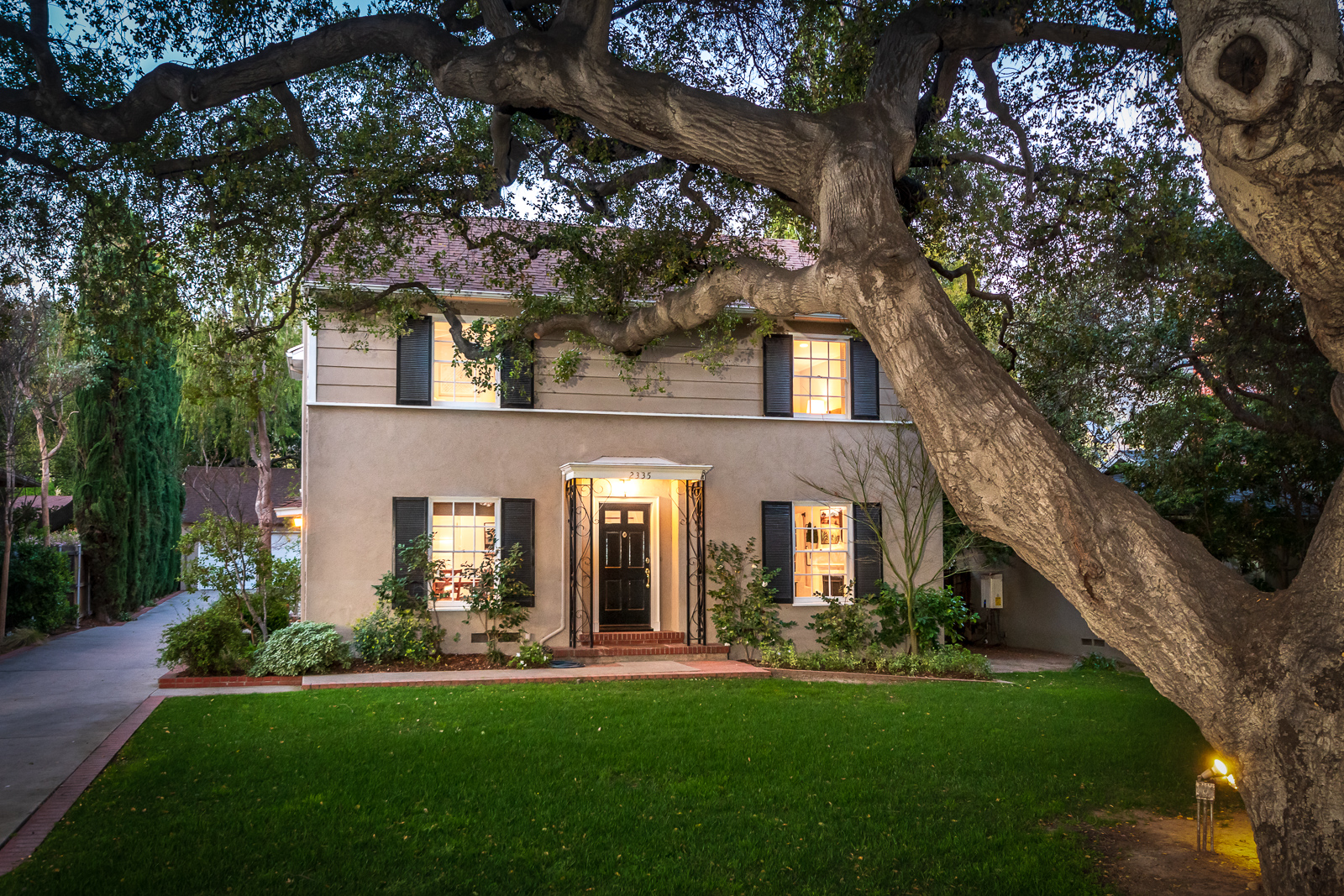 Chris & Kim are experts in selling homes to the best buyers for the highest price. They are not just Realtors, they were our partners in maximizing the value of our home.
This is our second transaction with The Suarez+Benz Team and we are more than extremely satisfied with the results!
---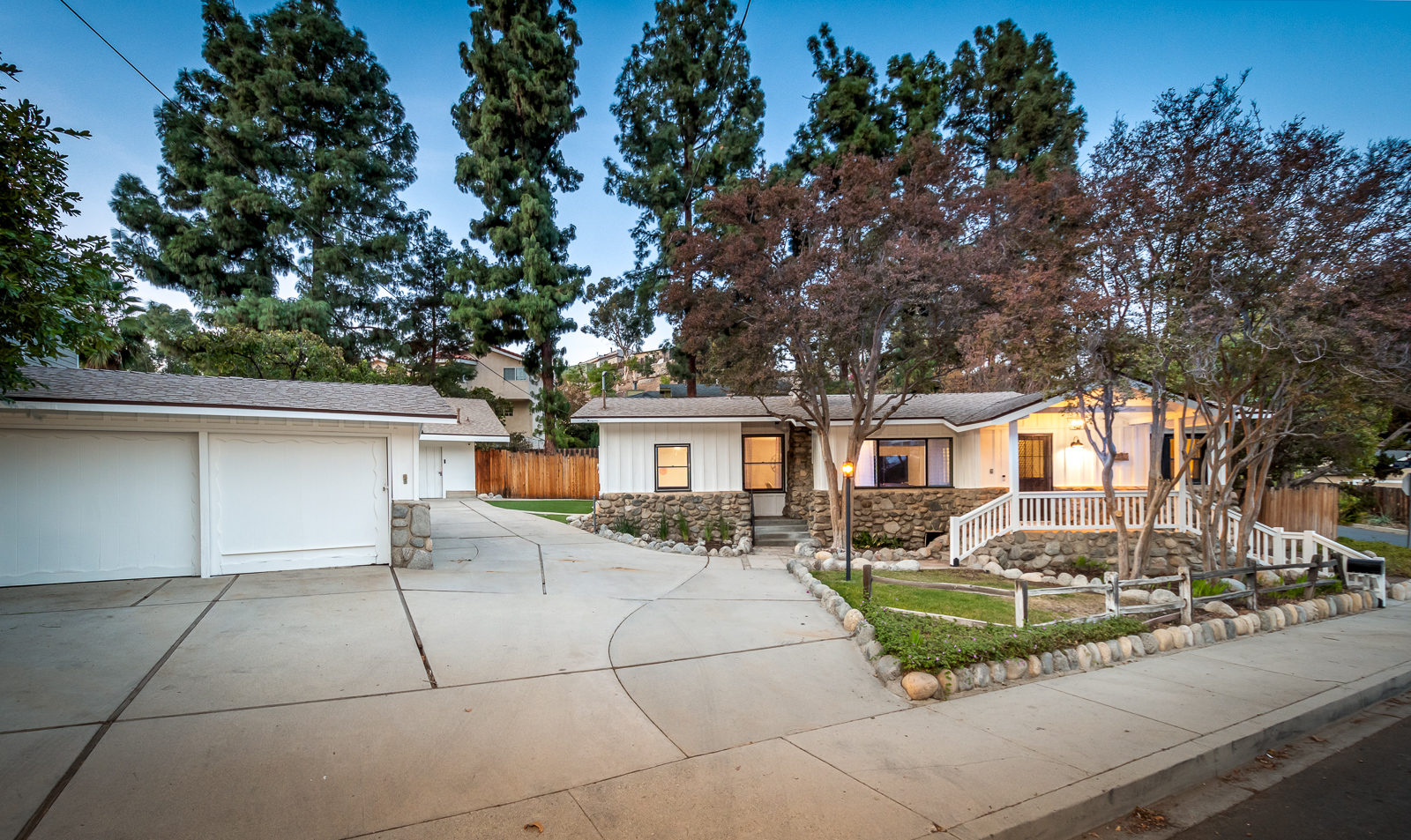 Chris and Kim went above and beyond with selling our house! They gave us great advice on updates that we should make to our home, in order to get more return. Their advice worked so well that we received over 20 offers!! They are both very easy to talk to and they explained everything to us so that we could fully understand all of the processes.
They are extremely professional, and very responsive. We feel like we hit the jack pot finding them and we would refer Suarez + Benz to anyone and everyone we know!
---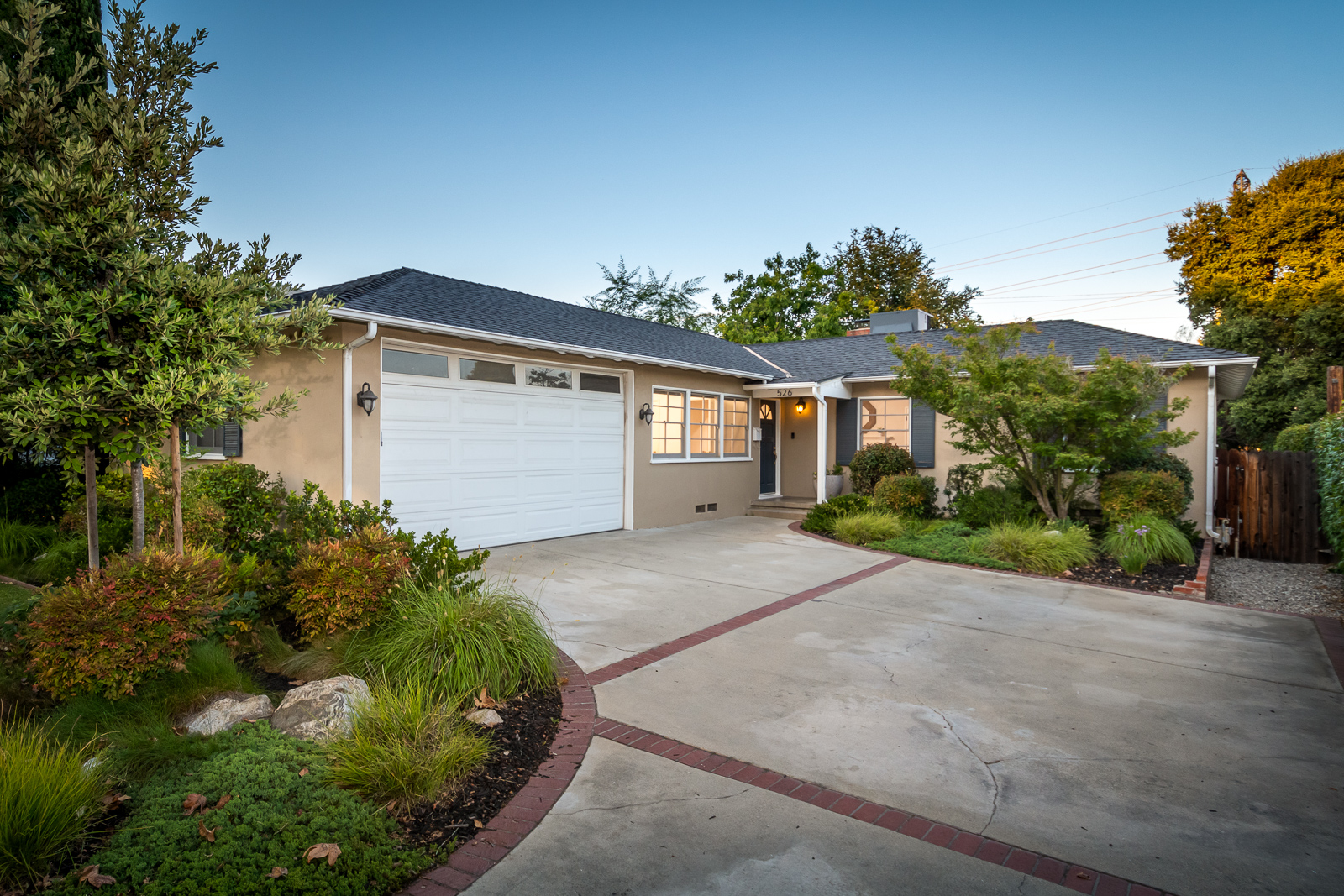 Do not hesitate and hire Chris and Kim NOW! Stage, paint and follow their lead to make sure your home shows beautifully. Trust them and they will get you top dollar.
---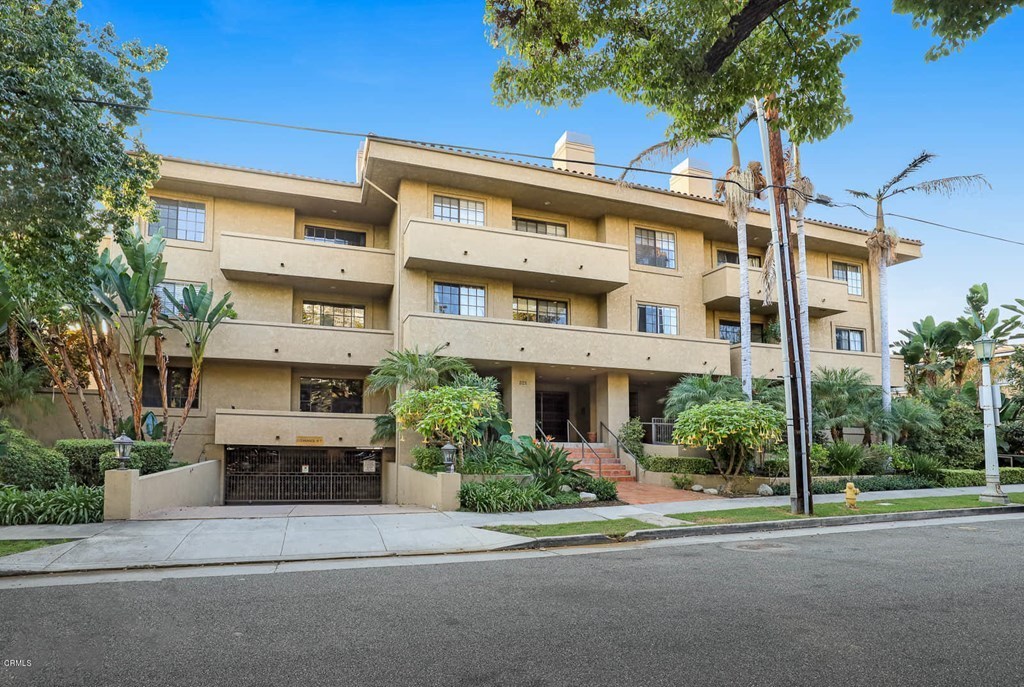 There is not just one thing that made Kim and Chris standouts. They are knowledgeable about all aspects of real estate purchases the SGV, sincerely attentive to your needs, and good tacticians when it comes to closing the deal. I just wish they had been my brokers when I previously looked for and bought homes!
---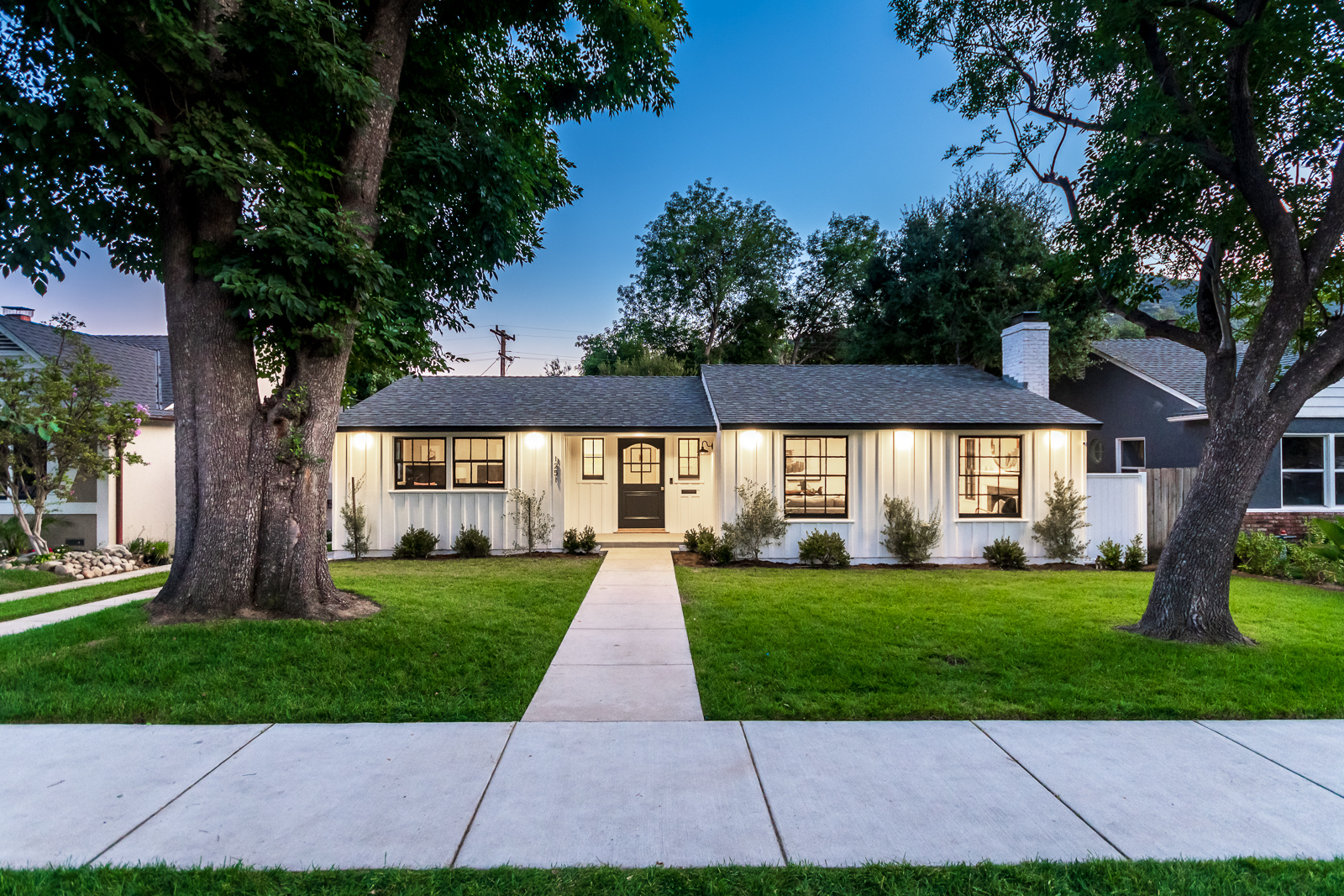 This particular house had the same owners for 50+ years, it really needed a refresh after years of deferred maintenance. Their Design-Stage-Sell philosophy came through in this project, they really have a tried and true formula for presenting your house a specific way and getting you the most money possible for your home. Their recommendations paid off and then some. We sold the house after some very reasonably priced renovations for top dollar price per sq. ft. It was a massive return on my investment.
They were always timely, enthusiastic, and extremely professional. We highly recommend them to anyone looking to buy or sell a home, and if I ever decide to move they will be my first call.
---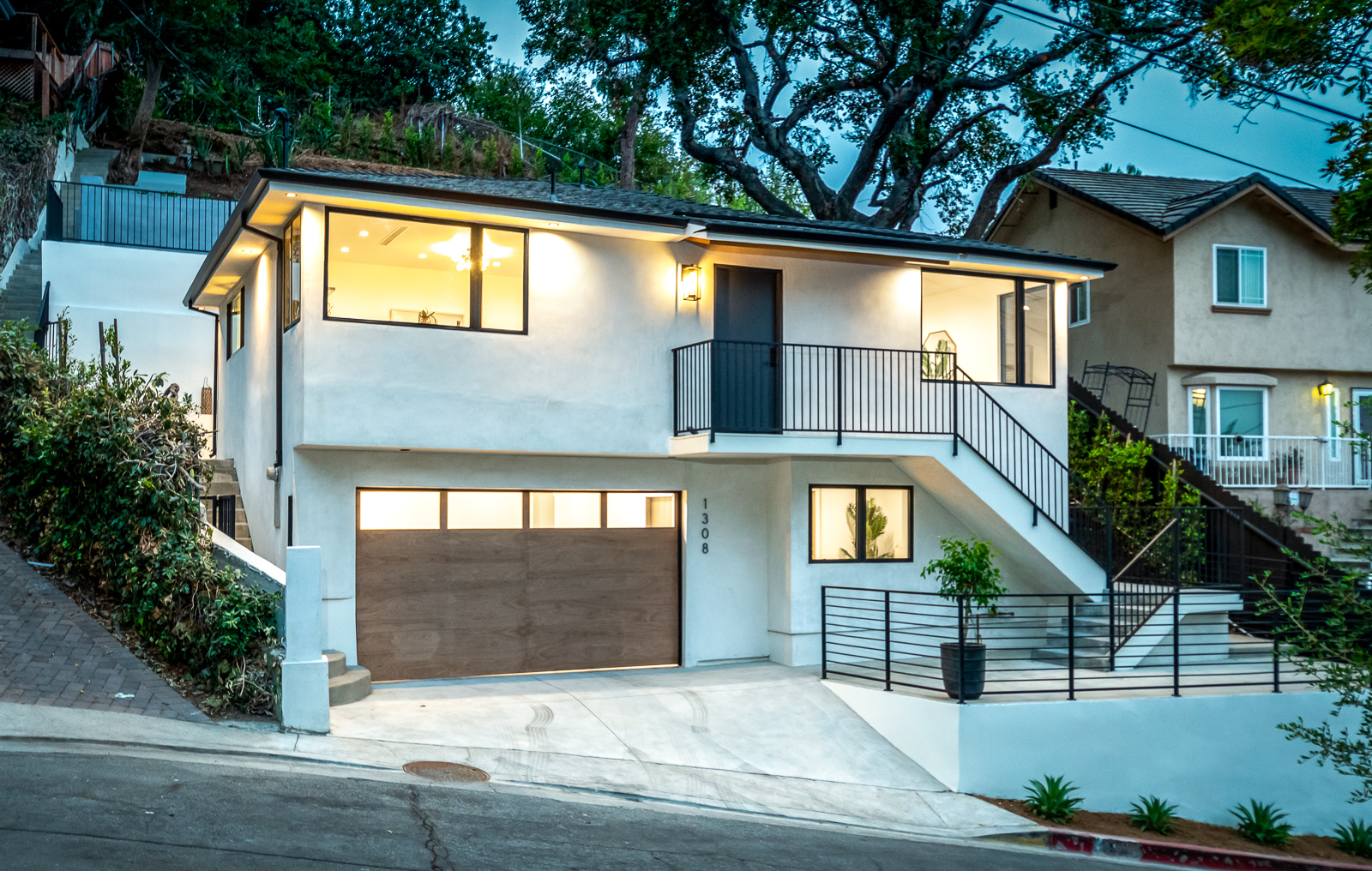 I am a developer and renovate about 3 homes a year. Kim and chris brought me this opportunity in Adams hill which we were able to improve and add square footage to. What makes the Suarez team unique is their absolute dedication to their work and their vision for the design aspect of a property. This is the reason I am already working with them on several other projects and will continue using them as my brokers on all future home sales and purchases.
They work quickly, don't make errors and are respectful of the time and energy of others. They communicated with me better than any other realtor has in my entire career, I would have to say that this is their true strong suit. They didn't miss a single phone call of mine.
---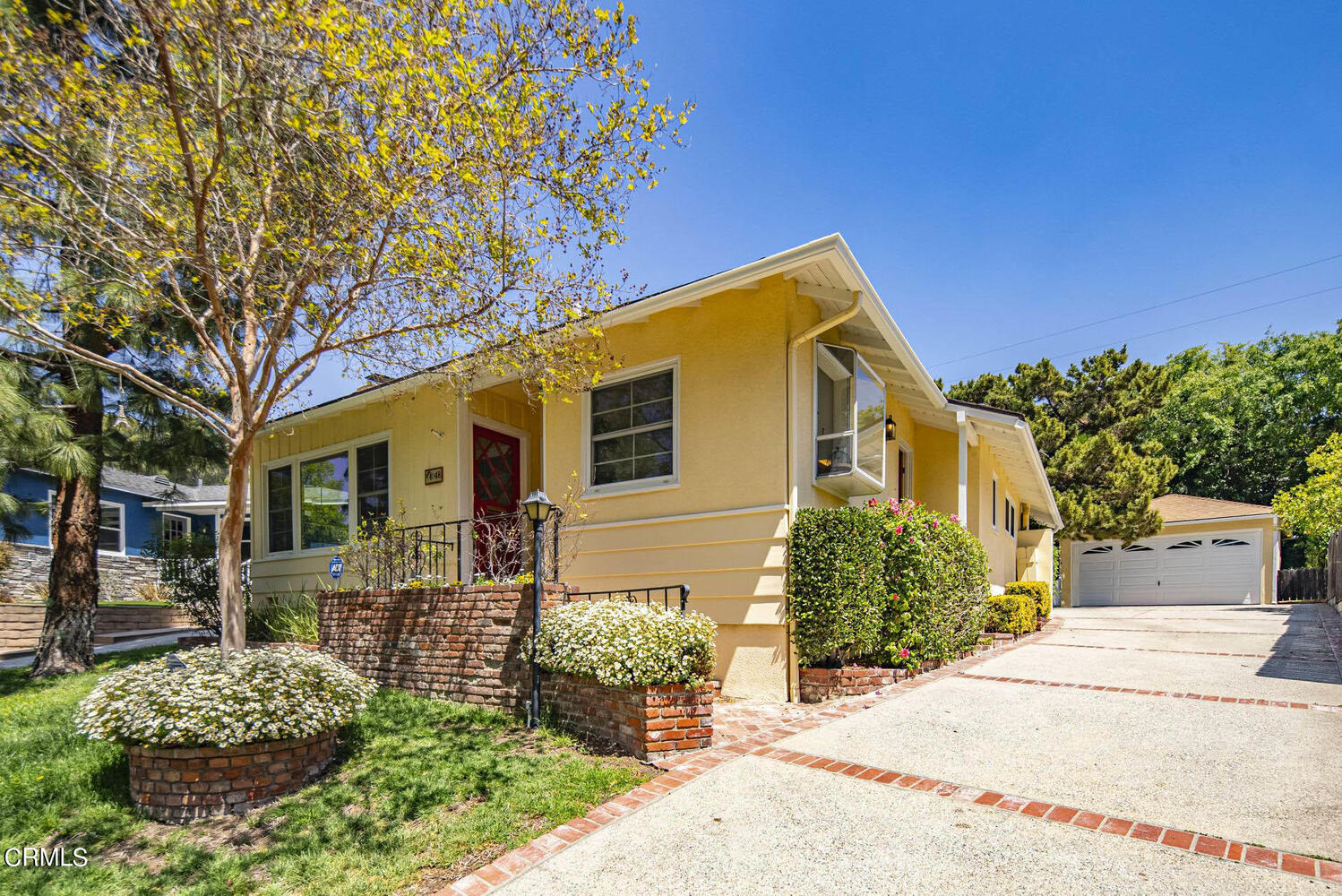 Kimberly and Chris are a wonderful team. Genuinely caring individuals and they are excellent at what they do. The insight into knowing someone is excellent at what they do does not come with empty words and empty promises. Kimberly and Chris demonstrated this through their passion for their profession and their in-depth knowledge of the market and the local area. Both Kimberly and Chris exude professionalism, drive and focus and they do so with such grace and kindness. Thank you to a WONDERFUL team and thank you for giving us a WONDERFUL and seamless experience with the purchase of our first home!!!
---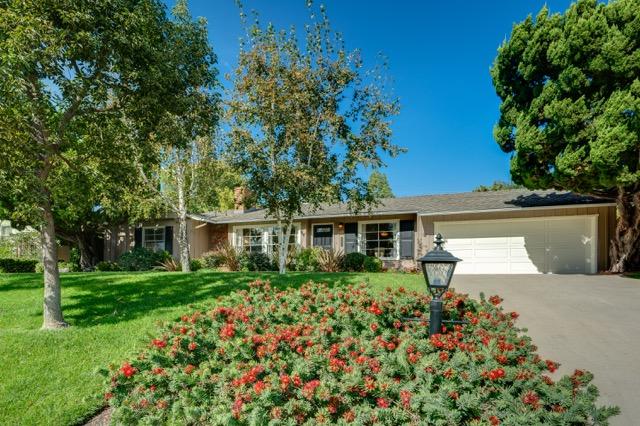 Chris Suarez is an amazing Real Estate Broker. I have used Chris in several real estate transactions and every time, without exception, he exceeds my expectations.
As a Buyer's agent, Chris knows the right strategy to get our offer accepted. His pricing strategy and impeccably crafted offer presentations always impress the Seller's agent. His "love letters" to the Seller are legendary, and combined with his charm and excellent rapport with other agents, give us an almost unfair advantage even in multiple offer situations.
As a Seller's agent, Chris uses his unmatched eye for design to prepare and present the home in such a beautiful and appealing manner, that I always get the highest price per square foot. I know from experience, that when I list my home for sale with Chris, I will get top dollar for my home.
---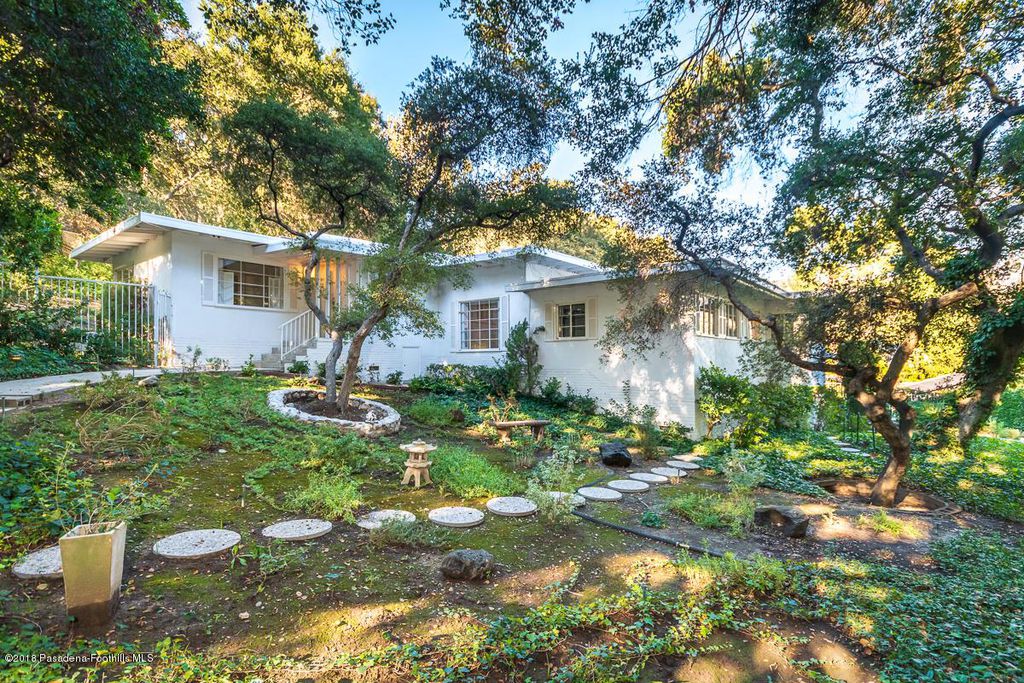 The Suarez-Benz Team was incredibly professional. From A to Z. We purchased our La Canada dream home that was a true long shot. Their collaboration as a team sealed the deal. In all aspects, from offer strategy, to loan officer referral, to close. They are the reason that Real Estate Agents will forever hold their value. Thanks again!
---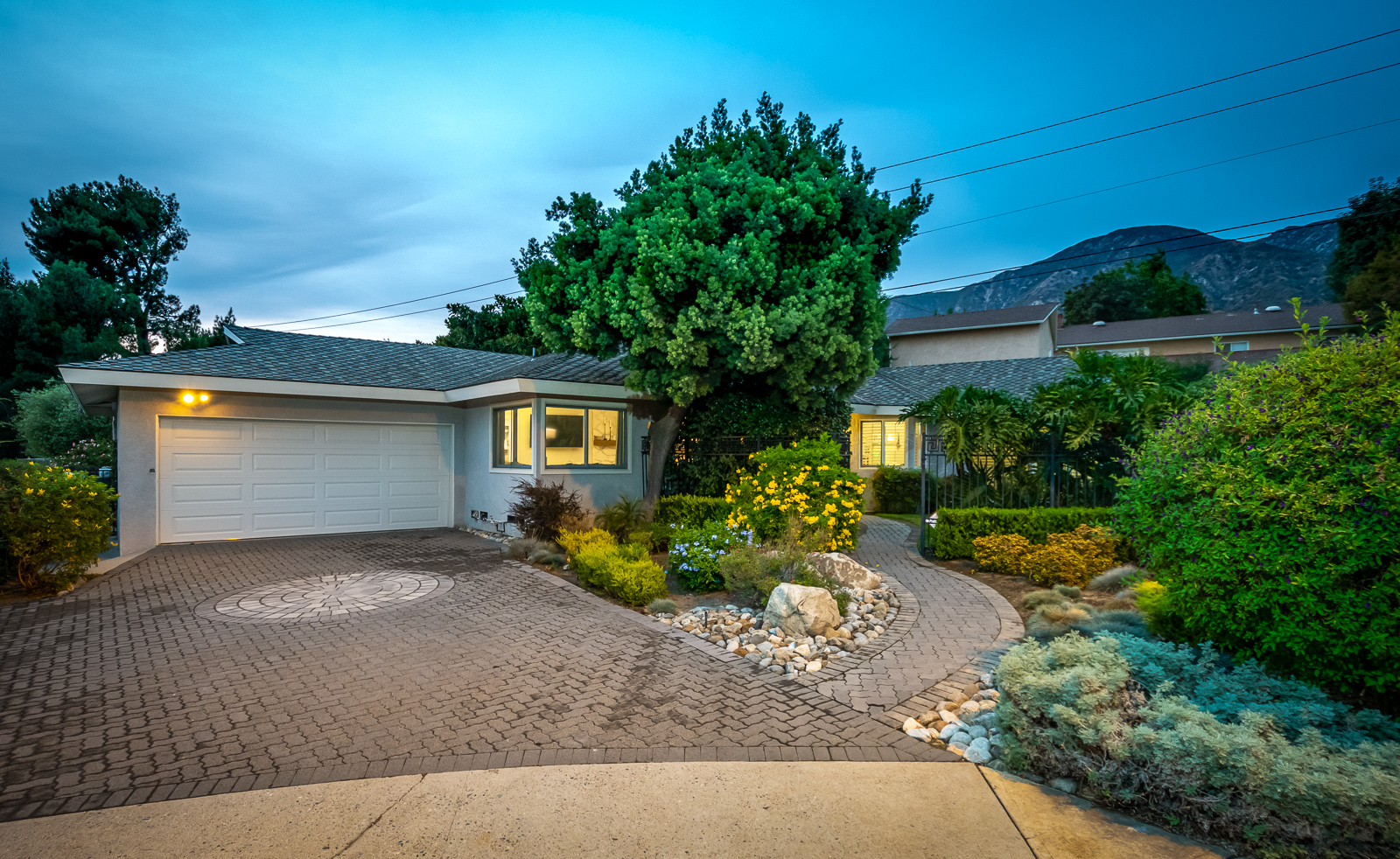 Chris and Kim make dreams happen! You will have a hard time finding a team that works harder than these two. We closed escrow on the house we sold on a wednesday and closed escrow on the house we bought the following day! Needless to say we put a lot on the line and took some risks. When we listed our house and made an offer on our new house within days, my wife and I were losing sleep. We would call Chris and Kim late night and they would take our calls every time. Communication was very easy at every step of the process.
Another thing that was great to see was how well they interacted with the other realtors we came across. Very friendly and professional. I will be recommending Suarez-Benz to everyone I know!
---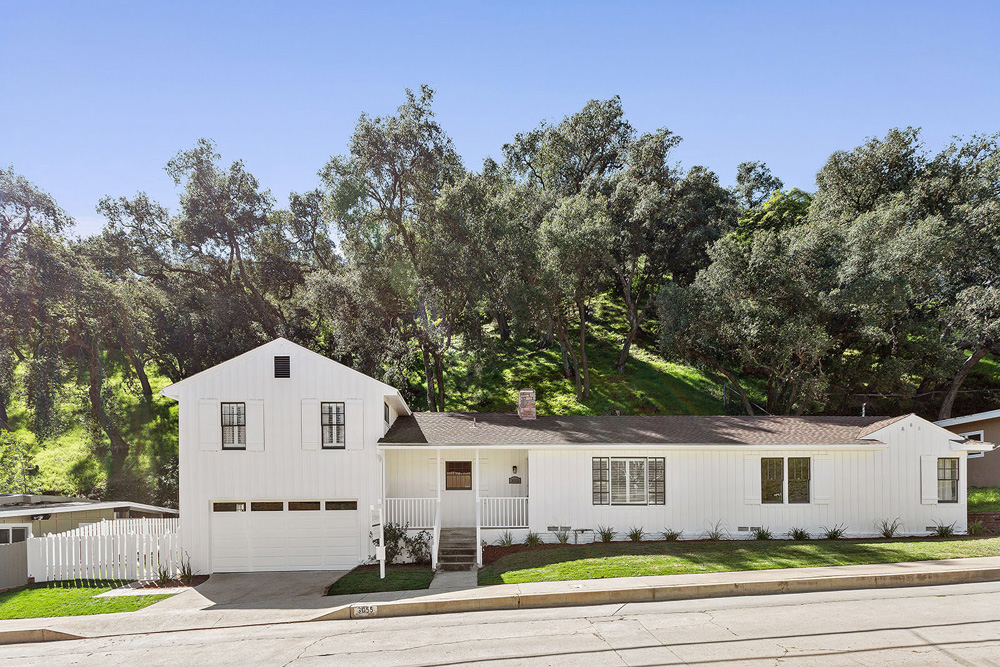 Kim Benz and Chris Suarez are the absolute dream team. Whether you need to sell your home or are looking to buy a home, your search for a realtor can stop here--there is no one better than Kim and Chris. Not only did Kim and Chris help us find and get under contract for our dream home, they jumped into high gear and transformed our previous home into an absolute show stopper. In five days (you read that right), they sourced competitive price quotes for landscaping, painting, and staging, oversaw it all, and had our home on the market. Their magic paid off, when our home sold shortly thereafter and our transition to our dream home because a reality.
Beyond their hard work and attention to detail, Kim and Chris are simply great people who are a pleasure to be around. And to top it all off--their commitment to their craft shines through their unbelievably extensive network of professional contacts and their incomparable care and passion for their clients. I will never buy or sell a home again without Kim and Chris on my team.
---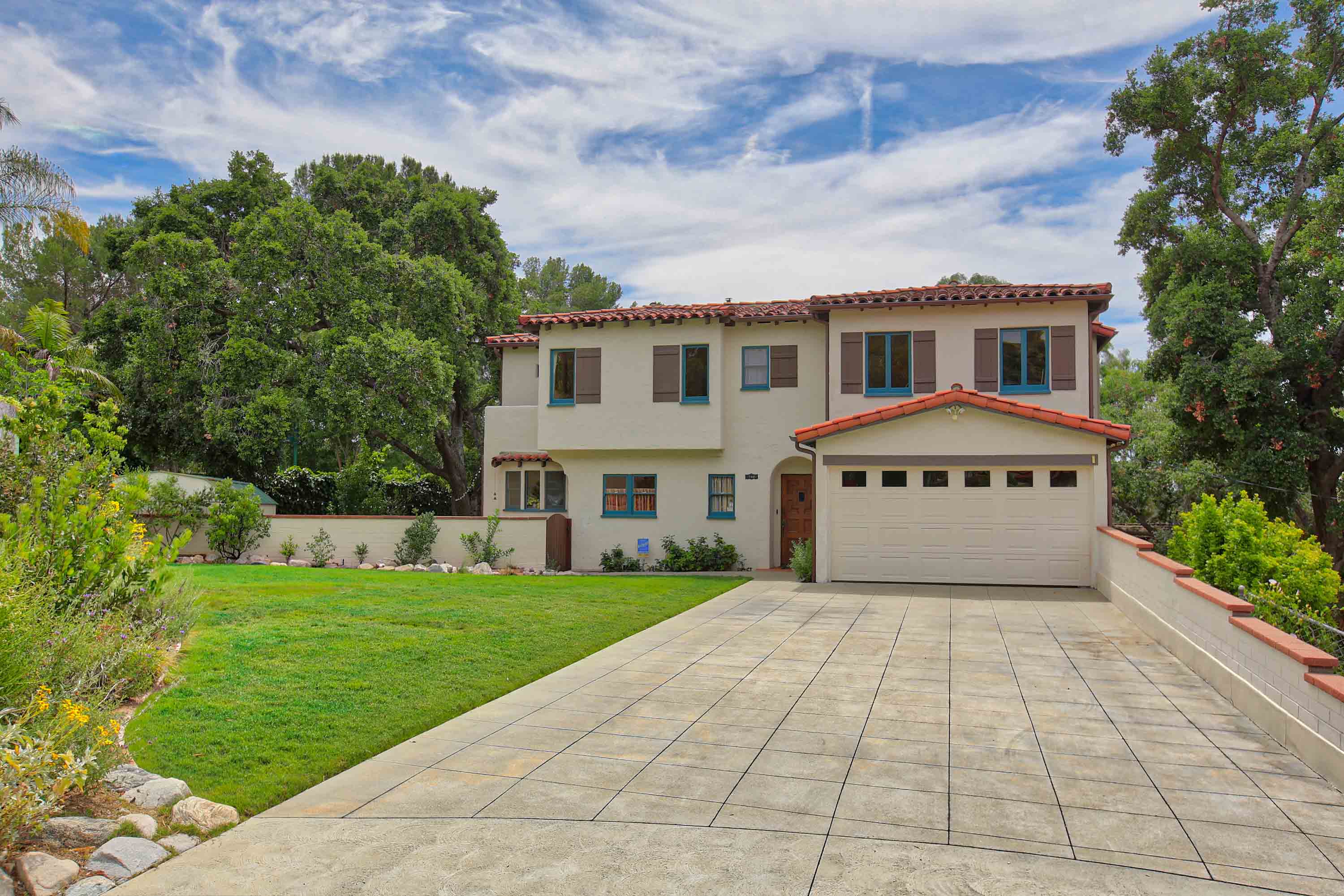 Chris is the highest caliber professional and along with Kimberly Benz their team did an outstanding job selling our home in Glendale! With their guidance and coaching to procure all the due diligence reports, properly stage our home and implement a high-tech marketing package and web platform prior to going to market we were in escrow during the first week and closed escrow on the sale of our home in 21 days.
Extremely important to us was the way they always answered our calls 24/7 and were always immediately there for us. Chris Suarez and Kimberly Benz gets our highest recommendation!
---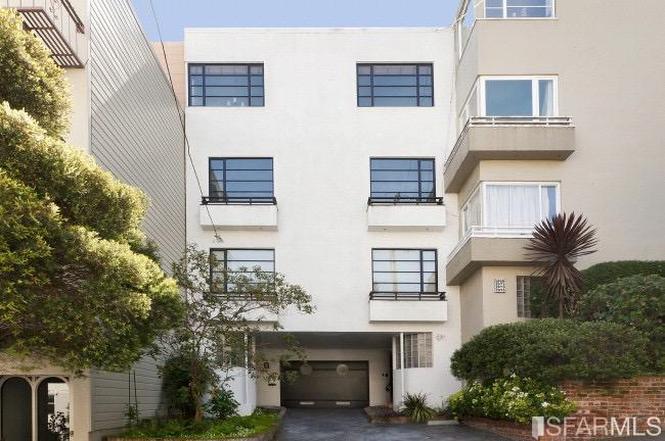 My husband and I loved working with Kim and Chris. They are incredibly knowledgeable of the market, and as first-time home buyers we needed someone like them to help us navigate this incredibly complicated market.
We not only enjoyed our experience with them as buyers but when it came time to sell our flat we put our trust in them and their team as Sellers and they didn't let us down! We highly recommend them!
---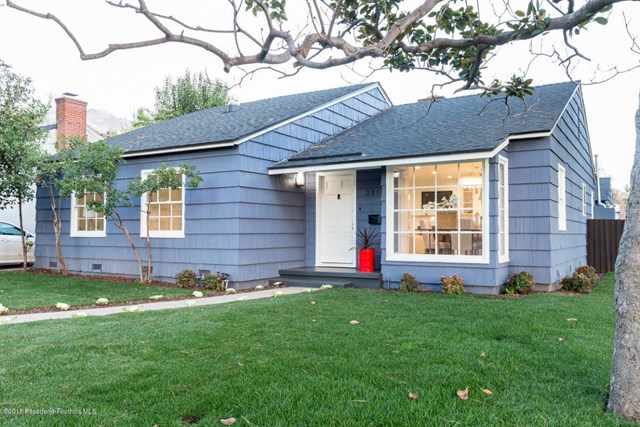 I have bought and sold 6 homes in my life. Chris was the only realtor who listened to me, took my ideas and incorporated them with his. He made me feel like part of the team at Suarez Benz. It was a complete win selling my home in Pasadena and downsizing to my new home.
If anyone who reads this review would like to know more about what Chris has done for my family please contact me and I would love to share all the details. My brother has purchased several homes with Chris as well in Pasadena and most recently in La Canada. Chris and his team were amazing His execution was mind blowing.