Kimberly Benz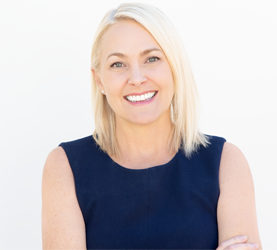 Kim enjoys an exceptional reputation both with her clients and colleagues. She is known for being hard working, direct and trust-worthy. Her clients will tell you that she goes out of her way to identify and adjust to their needs. Service is the operative word.
Enthusiastic, competitive, and goal-oriented, Kim has worked in the real estate market for more than 18 years. Prior to working for Dilbeck, Kim and Chris were awarded #1 producing team for closing the most transactions for Pacific Union International company-wide selling more than 106 homes in 2012. She brings that same exceptional level of performance and a winning mentality to her real estate practice here in La Canada Flintridge.
Kim grew up in Southern California, where her interest in real estate began. While attending California State University Northridge, she spent several summers working with the top producing real estate agents in La Canada. Projects ranged from analyzing investments and managing renovations to creating marketing materials for rental properties.
Kim also spent ten years working for Nordstrom in marketing and brand identity. She held the lead buying position for the Los Angeles Region. It is here that she developed her commitment to quality and superior customer service.
Kim and Chris have four children. Their two oldest sons, Andrew and Christopher, attend college and their two younger children, Ryan and Kate, attend La Canada Elementary. Together they enjoy Los Angeles' outdoor lifestyle and the city's fine culture. After a decade in San Francisco they are happy to call Los Angeles home again.
Christopher Suarez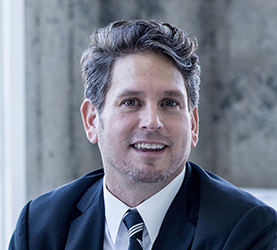 Love of architecture brought Christopher to the real estate profession at an early age, and he has been working in some form of the industry for most of his adult life. He began working in real estate in high school as an assistant to a top-producing agent and was licensed soon after graduating from University of California, Berkeley. He has worked in all areas of real estate, including residential estates, residential income, and both commercial and residential development projects. His passion for real estate and architecture can be also be traced to the many property development renovations and restorations he has completed over the years. He developed and renovated over 50 projects, which included homes, apartment buildings, and commercial projects. He has received several awards from the communities that benefitted from his redevelopment and restoration projects.
Christopher began his real estate career with Prudential California Realty in 1990. He formed Suarez and Associates with his partner and cousin Henry Suarez. Together they were the top producing team in the entire company. In 1992, Chris and Henry earned the distinction #1 producing real estate team in Los Angeles County. Chris Suarez joined Dilbeck Realtors in 1994 after being recruited by the company's founder, Ray Dilbeck. Suarez and Associates have consistently been the top agents for Dilbeck Realtors from that moment on. They were honored as the top 4 for team production in the nation for GMAC Real Estate, a Dilbeck affiliation, and the the 4th largest Real Estate entity in the nation at the time. Christopher loves a challenge, and wanted to take his success to a larger real estate market.
In 2005, Christopher relocated to San Francisco, considered to be the most dynamic and challenging real estate markets in the nation. There, Christopher was the founding broker/owner of Union Street Real Estate Services, which catered to the needs of corporate clients, which included private-equity firms, hedge funds, banks, and other financial institutions by assisting them with the difficult task of the disposition of their real estate assets during the financial crisis. In 2010, Christopher joined Pacific Union International, the San Francisco Bay Area's premier international luxury real estate brand where Christopher shifted his focus to the demanding San Francisco luxury market. While at Pacific Union, Christopher negotiated and closed 108 houses in a single year. This accomplishment made him the top-producing agent for total number transactions for the 2012 year for all of Pacific Union's 24 offices and 500 agents.
In 2017, Christopher returned to Southern California and Dilbeck Realtors where together with Kim Benz, he formed the real estate brand Suarez+Benz. They bring a perfected strategic marketing brand that is unrivaled in this marketplace. Suarez+Benz is committed to changing the real estate game by doing real estate differently. They bring to their clients a team of designers, artists, printers, photographers, filmmakers and web developers that help showcase real estate in different way that yields their clients a greater return on their Real Estate investment.
Jennifer Shamas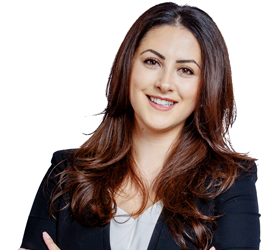 Born and raised in Los Angeles, Jennifer has been working behind the scenes at two different real estate brokerages since 2012. In 2017, Jennifer decided to take on a new and exciting career as a Realtor(r). This is attributed to her love of people, her ability to listen to buyers and sellers alike, her attention to detail, and self-appointed high standards of professionalism. She has developed unique skills which are the byproduct of the extensive handling of real estate transactions in a volatile market place.
Jennifer is personable, energetic, organized, and highly efficient. She has an uncanny ability to quickly match buyers to properties and wastes no time in securing the ideal home for her clients. She works closely with her sellers to maximize their objectives. She also has a steady command of real estate transactions and desires to make the process as pleasurable as possible.
Jennifer believes that communication is paramount to provide the highest level of service. Her informed pressure free approach is appreciated by everyone. She believes that all relationships are built on trust and fully appreciates the importance of discretion. Jennifer believes that understanding the needs of her clients and walking them through every step of the process, regardless of whether they are first time buyers, empty nesters, relocating and new to the area, executors of estates, or simply a growing family!